Celebrating the Success of our Graduates!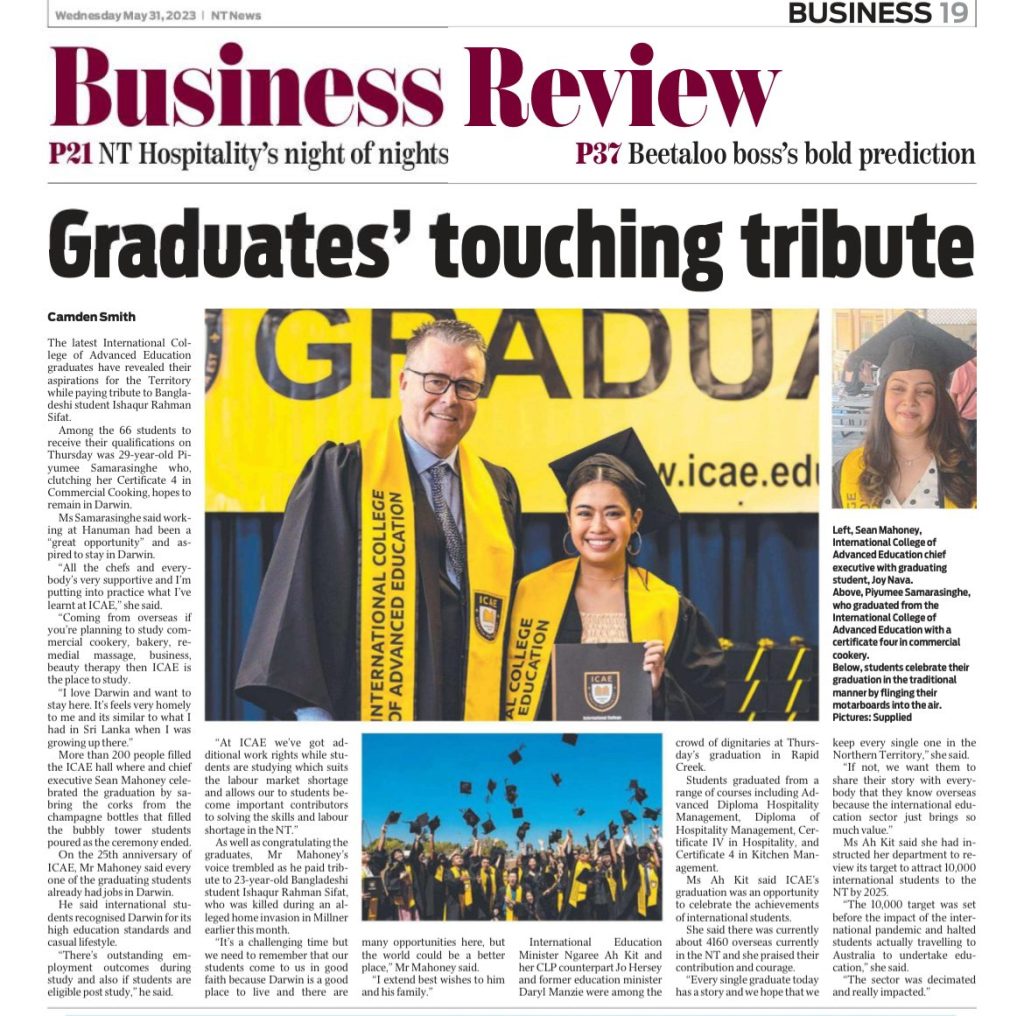 We are thrilled to share the recent news about our latest International College of Advanced Education (ICAE) graduates as featured in NT News. Our graduates have not only completed their studies but also revealed their aspirations for the Territory. One of our proud graduates, Piyumee Samarasinghe, who completed her Certificate IV in Commercial Cooking, shared her wonderful experience at ICAE and her hopes to continue her journey in Darwin. Our Chief Executive, Sean Mahoney, noted that all of our graduates already have jobs in Darwin, highlighting the exceptional employment outcomes our students achieve during their study and post-graduation. At ICAE, we strive to provide additional work rights to our students, contributing to the labour market and addressing skill shortages in the NT. Our graduation ceremony, attended by dignitaries including International Education Minister Ngaree Ah Kit, was a testament to our students' achievements. As Minister Ah Kit stated, every graduate has a unique story, and we hope to keep them all in the Northern Territory. She commended the value that international education brings and praised the contribution and courage of our overseas students. Thank you, NT News, for featuring our graduates, and a big congratulations to all of our graduates.
Your journey is just beginning, and we can't wait to see where it takes you next!