Discover a Rewarding Career in Health and Wellness with ICAE's Remedial Massage Course!
ICAE excited to offer our Diploma of Remedial Massage, a comprehensive course designed to give you the skills you need to thrive in the wellness industry.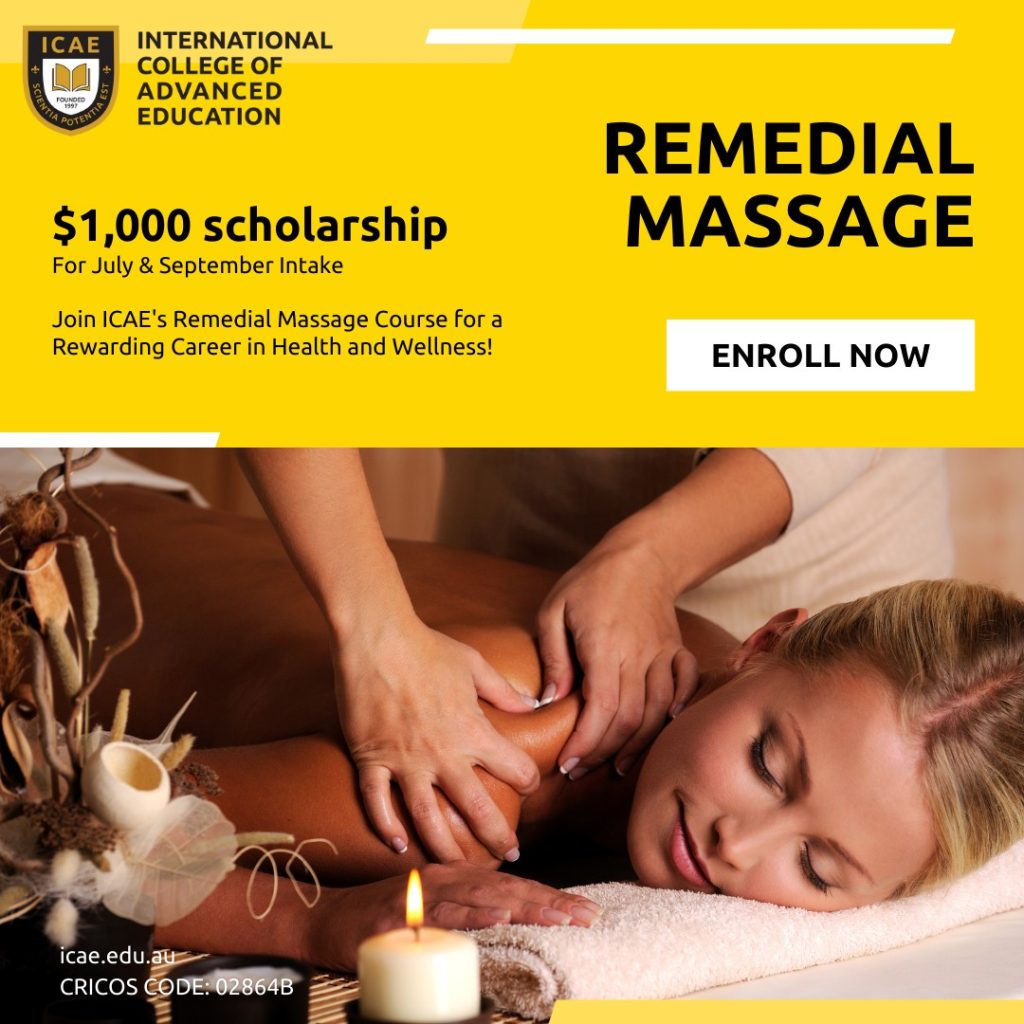 Are you fascinated by the human body? Passionate about helping others? Eager to begin on a fulfilling and in-demand career? Remedial Massage Therapy could be your perfect fit!
What you'll learn: Our course provides a blend of theoretical knowledge and practical training. You'll delve deep into the structure and physiology of the human body, learning to assess and treat a range of musculoskeletal conditions and imbalances.
Practical training will see you mastering a variety of massage techniques. You'll also learn to develop treatment plans tailored to individual client needs.
Career Opportunities: Upon graduation, a wide array of exciting career paths will be open to you, such as working in spas, health clubs, wellness centres, sports teams, or even running your own massage therapy business. You could also explore roles in healthcare settings like hospitals or physiotherapy clinics. The opportunities are endless!
Join the ICAE family and let us guide you towards a rewarding career that aligns with your passion for wellness. Enroll in our Diploma of Remedial Massage and turn your dream into reality!
Apply now and start your journey towards making a real difference in people's lives, one massage at a time!